Wheel Alignment
The importance of 3D 4-Wheel alignment
Vehicle manufacturers recommend you have a regular digital or 3D 4-wheel alignment. With systems like ABS, traction control and cruise control, all four wheels need to be aligned perfectly to manufacturer's specification. Wheels and tyres are getting bigger and wider - which ultimately means more expense - and it is vital to get your alignment checked. We recommend annually in most cases. If you live out in the countryside where there are plenty of pot holes, and bumps, an annual check would certainly be wise.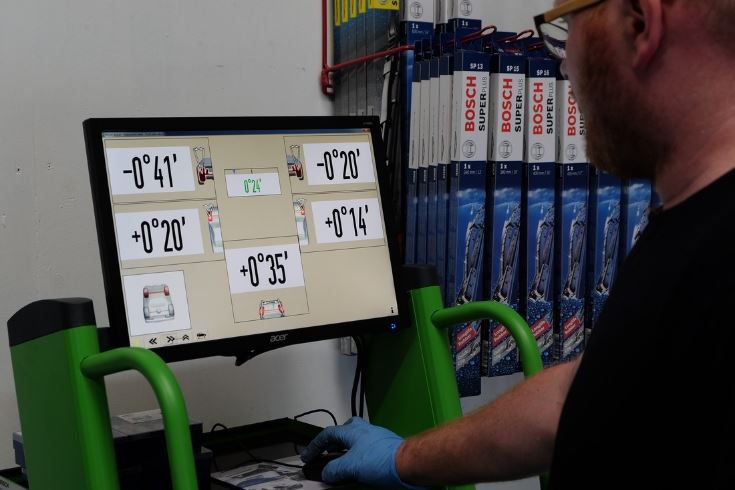 Wheel alignment
Our alignment machine uses cameras and targets attached to each wheel which create a 3D image of the wheels, and where they are pointing on every axis. Conventional methods of checking the tracking only measured the front, toe in and toe out, angles. This was fine 20 years ago, but not anymore. So, wherever you take your car, make sure you have a 3D 4-wheel alignment!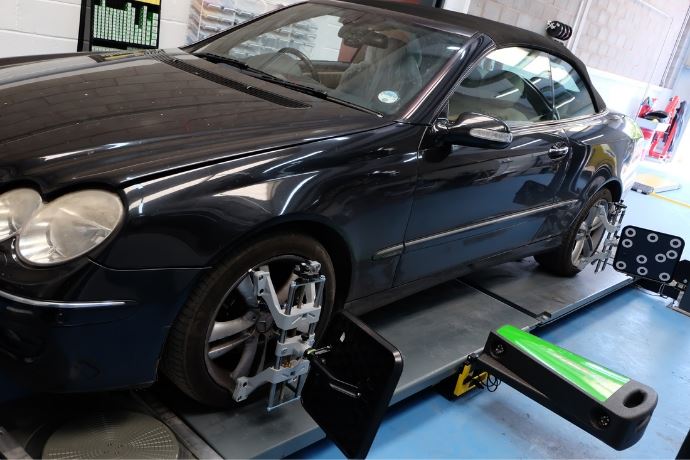 Results of misaligned wheels
Only checking and adjusting the front wheels may cause more problems than you might think. For example, sometimes, badly adjusted tracking can cause ABS warning lights to appear on your dashboard.
Issues caused by poorly adjusted alignment can cause are:
Uneven Tyre Wear
Heavy Steering
Vehicle Pulling To One Side
Feathering Effect To The Tyres Tread
Poor Fuel Economy
Generally Unsafe On The Read
Advice from the experts
"Tyres play a vital role in road safety and it is a legal requirement to have at least 1.6mm of tread. Ensuring the correct alignment of your wheels is vital for the health of your tyres and can significantly improve their life. We would recommend an annual alignment, but checking your tyres regularly to ensure they are wearing evenly is a great first step. And if you notice any of the above issues, get a 3D 4-wheel alignment is a must!"